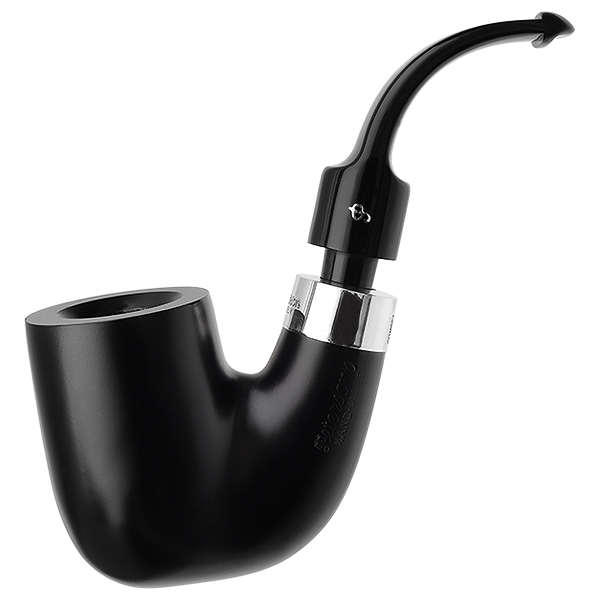 About The Shape
An oversized take on the Oom Paul, this deeply bent Billiard is characterized by its firm, broad heel, robust proportions, and full, jaw-hanger bend. With a deep fire hole and thick insulating walls, it's among our largest and most substantial shapes, epitomising our signature House Style.
About The Series
Inspired by our popular Founder's Edition series, our Pub Pipes are sizable jaw-hangers that embody the old-school, muscular aesthetic we've been cultivating for over 150 years, complete with Charles Peterson's patented System drilling, broad sterling silver mounts, and Deluxe-style space-fitting stems with P-Lip bits and traditional chimneys. Smaller than House Pipes, but larger than Standard System designs, the Pub Pipe is "just right" in size for enjoying a couple of pints with friends. Presented here in dark, classy style of our Ebony finish.
About The Range
XXL or Oversized shapes can be found represented in our catalogue as far back as 1896. Our House Pipe range pays homage to that tradition through a number of extra-large designs imbued with our iconic House Style — such as muscular proportions, capacious fire holes, and generous accents of sterling silver — and offered in a variety of finishes and aspirational tiers.
Pub Pipe Ebony P-Lip (9mm)
€156.50
Not Available for Purchase
| | |
| --- | --- |
| Length | 132mm |
| Weight | 89g |
| Bowl Height | 62mm |
| Bowl Width | 41mm |
| Chamber Depth | 49mm |
| Chamber Width | 21mm |
| Stem Material | Acrylic |
| Filter | 9mm |
| Shape | Oom Paul |
| Finish | Smooth |
| Material | Briar |